24 tags
27 tags
It was once stated that "if you like it then you shoulda put a ring on it"… No ordinary bobble, a whole ring (with peace oraments) fits around the seriously light and fluffy locs of J, newly arrived to NYC from South Atlantic Florida.
25 tags
When Is Time for Change?
Phi Beta Sigma pin on one lapel, Masonic pin on the other, and a crown of (pauses, checks watch) 14 years, 11 months, 26 days, and 22 and 1 half hours old locs of dedication at center. You would think he might have been his fraternity's timekeeper, but Timothy's extreme mindfulness of the length of his loc's existence is just one the ways he demonstrates his belief that locs are part of a...
22 tags
10 tags
O M G ! You all had no idea, but I had lost the book full of the interviews for Locs & Branches that dated back to May 2011! A l a s , It has been found & I will be working on the writing up stories to keep you informed of the lives of people with locs into the Locs & Branches' second year. Thanks for supporting even when I don't the time (or interviews) to post...
27 tags
26 tags
25 tags
The Loctician with No Locs
We are all too familiar (and still mesmerized) by the phenomenon of the beautician whose hair is never done.  Now meet the loctician who doesn't have locs. Loctician and resident stand-out personality at the De Luxe Gallery in Brooklyn, Mike has had 3 set of locs of his life.  Ever comical - yet deep (or at least inquisitive), Mike hosts a real-people-talk style pop culture conversation show...
21 tags
30 tags
Real Freedom: Are you using your locs to run away...
This Independence Day weekend I want to drop a rare Curator editorial on you to give pause and props to the freeform and knotty/natty dred in our family. I've been reflecting for some time on the sort of harsh division that exists between some wearers of the manicured American style locs as they seem to look down upon the style choices of the freeformers and less meticulous kept knotty...
29 tags
8 tags
If these locs could talk...
What would your locs say (to or about you)?
19 tags
"It shows she is comfortable with herself. If she isn't comfortable with..."
– A contestant answering "Why do you love women with natural hair?" at an off the cuff speech contest at an after hours mixer hosted at the De Lux Gallery loc shop of Brooklyn, NY. Down to earth people and good vibrations, the shop also hosts an open mic every last Friday of the month.
21 tags
16 tags
30 tags
30 tags
28 tags
Reasons Why We Loc: Sprouts of the Idle Mind
Norman's 3 month old locs came into being when he realized he was on path to starting locs as he idly sat twisting the strands of his loose afro one winter day. When he realized what he had started, he just kept going. And why not? "I should be proud of my hair." Norman knowingly echoes the rhetoric that has motivated many individuals of African decent to embrace natural...
19 tags
20 tags
"I don't feel like a lot of girls take risks like they should."
– Colorful and gutsy, clothing designer Nikki (shaved on both sides, 2 years of locs on top) on style, women, and locs
30 tags
Reasons Why We Loc: Loc and Let Live!
Hair should compliment ones personality. Styling it should be practical. Maintenance should be easy. And it should let you live your life. So when Renee, a vibrant Staten Islander, mother of 3 and enthusiast of black cultural dance Chicago-style stepping (theme song-ed by R. Kelly's "Step in the Name of Love" and recently featured in the January 2012 issue of EBONY Magazine),...
24 tags
21 tags
Locs of Faith, Part 2: The Baptists
Parishner, Chevelle, poses in front of the stained glass window in the hallway of her church,  Emmanuel Baptist Church in Brooklyn, NY where many Christian parishioners wear locs.  In the halls of the church one can also find this picture of a male worhshipper with locs engaged in praise and worship activities in the church's sanctuary.
26 tags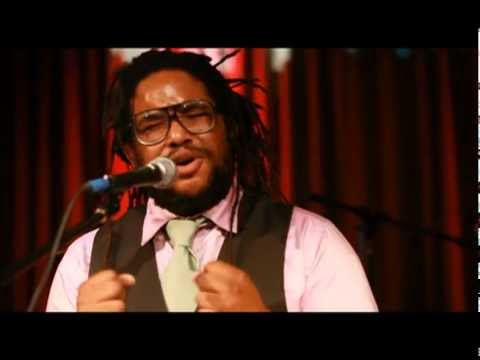 19 tags
18 tags
30 tags
Locs of Faith: Part 1
Not all loc wearers are Rastafarian.  Though popularized in modern day by popular Rastafarian public figures, the style is not exclusive to that community, and there are, in fact, loc wearers of all faiths.  To that point, in the next couple weeks Locs & Branches is going post a series of biographies, stories, and media showing you our faith, beginning with this shoutout to the Nu Dreads N...
30 tags
Hang as a hang-up?
A study of inmates convicted of assaulting female strangers said that attackers purposely target women with longer hair (particularly ponytails) so that they would have something to easily grab on to.  No one should have to alter their personal style, in order to reduce their chances for assault or to feel safe in society, but it's a sad reality.  The question is "What's...
17 tags
30 tags
REASONS WHY WE LOC: "It was all a dream!"
Its was all a dream! goes the Biggie song.  But Italian-born Jack took it heart when a dream that he went bald shocked him into spontaneously cultivating his hair for locs. The dream came during a period where Jack, who was going through a self-described "natural phase" in which the male body product sales associate, was making his own shampoo. To prepare his European follicles for...
22 tags
22 tags
Tips /Thoughts on Assigning Significance to Locs
A young man stopped me the other day to ask me if I could start his locs at which point I had to look him over (examine his hair and what not).  I ended up telling him that he had to grow his hair out an inch or two longer for me to start the size of locs he wanted.  And though I've never just been randomly approached by a stranger asking me to do their hair, what did stick out to me is...
30 tags
Identity
Sometimes who we are in loc'dom is not very profound. Nor does it have to be. Sometimes… "I'm just a light-skinned boy with locs." One day back in October Locs & Branches took the initiative to get to know sandy loc'ed, hazeled-eyed tumblr shake-yo-dreads GIF sensation, Jamal.  Here are the stats and insights on the object of so many of you all's...
13 tags
A Reality
Truth: My hair is getting too long and I do not know what to do with it anymore. And it's not even that long!  It's wrapping around in my armpit.  It's down my back and getting caught between me and the subway seats.  It's "itching me."  I got mad dirt stains on the collar of my jacket and my work shirts from my hair oil.  My back is breaking out. Some of them...
"I chose to start them thick cause, I'd seen...
19 tags
30 tags
Comb AND Lock
So as it turns out… Locs have not always been a part of Rastafarian culture. In a publication on the evolution of Rastafari culture, a co-founder of the Boboshanti house of Rastafari (also known as the BoboAshanti) recounts how in the beginning not all things associated as Rasta were the norm, including the lyaric dialect and locs. He speaks of the 1950's and 1960's here: "Dem time we...
22 tags
30 tags
A Categorizing Conversation: My mind was like...
Do I have to be behind a microphone for you to recognize me, my brother?… This past weekend I met a Rastafarian who, upon finding out that I was not Rastafarian myself, told me that he considered me as having my locs out of fashion. In my head this statement immediately resounded negatively as being called a "fashion dread," a reference to people who are participating in a...
15 tags
15 tags
15 tags
REASONS WHY WE LOC: Maintenance and the Motherland
Pharah (10+ years, right) Why did you start to lock? "Maintenance.  But that was a joke." Ah, you thought you were getting off easy? "Yeah." Is maintenance a good or a bad thing? "It's good because there are no chemicals.  It's not really bad, its time consuming.  But I appreciate that my hair is in a natural state versus being drenched in chemicals." "Drenched...
18 tags
REASONS WHY WE LOC: Starting at 50
She's standing on the corner, her white grey locs, soft, beautiful, and prominent, stand out from beneath the brim of her crisp straw hat.  She is a grandmother. After 70 years of living she exclaims "Locs are the best thing I ever did with my hair!" She recalls her locs' age by recalling her eldest granddaughter's birth.  It's been 20 years.  She reflects on her hair history. "I have always had...
20 tags
20 tags
12 tags